Dear Parents and Students, It is with great pleasure that I welcome you to our 'NARMADA VALLEY ACADEMY', website. As Principal I am hugely impressed by the commitment of the management and the staff for providing excellent all-round education for our students in the entire region.
"Education Is Heart And Soul Of Our Life. No One Must Be Deprived Of Education".
Our School Cares for the individual development of each and every student. We give importance to the behavioral discipline, moral values and overall development of our students. Our teachers work very hard to teach not only academic programmes but also other skills required for students overall self development with a highly qualified and resourceful faculty.
The reputation of our school has established over these years is due to the dedication and selfless commitment of teachers, supporting staff and the students. The students explore, express and excel academically and creatively only due to support of our staff as a family. I appreciate the dedication and the selfless service of the teachers of the past and the present and wish them all, peace and prosperity for their contribution to the noble task of spreading education and fulfilling aims and objectives of our school.
Education is not just a process of giving knowledge for a future bread and butter option, but a life long process which creates an understanding of moral and ethical values to guide one's life in a right path. As a parent we want our child to be the best, so we are proud to work with you to ensure that they are provided right knowledge to face the future challenges. Parents, students and the school authorities are a team and we have to complement each other's efforts and commitment.
We the family of Narmada Valley Academy focus on complete development of our students by involving them in both academic and extracurricular activities as suggested by the CBSE. We are sure this will help our students to explore their talents. In order to achieve excellence, the Parents and the School authorities must work together to inculcate certain vales in the students. Let us allow our children to develop physically and mentally. Students learn a lot of vales when they are involved in sports and games. Some of these life skills and values cannot be taught in the classroom or at home. We provide enough opportunities for the students to participate in Sports games, Music and Dance.
With sincere and warm regards

Dr. VARSHA SHIJU
Principal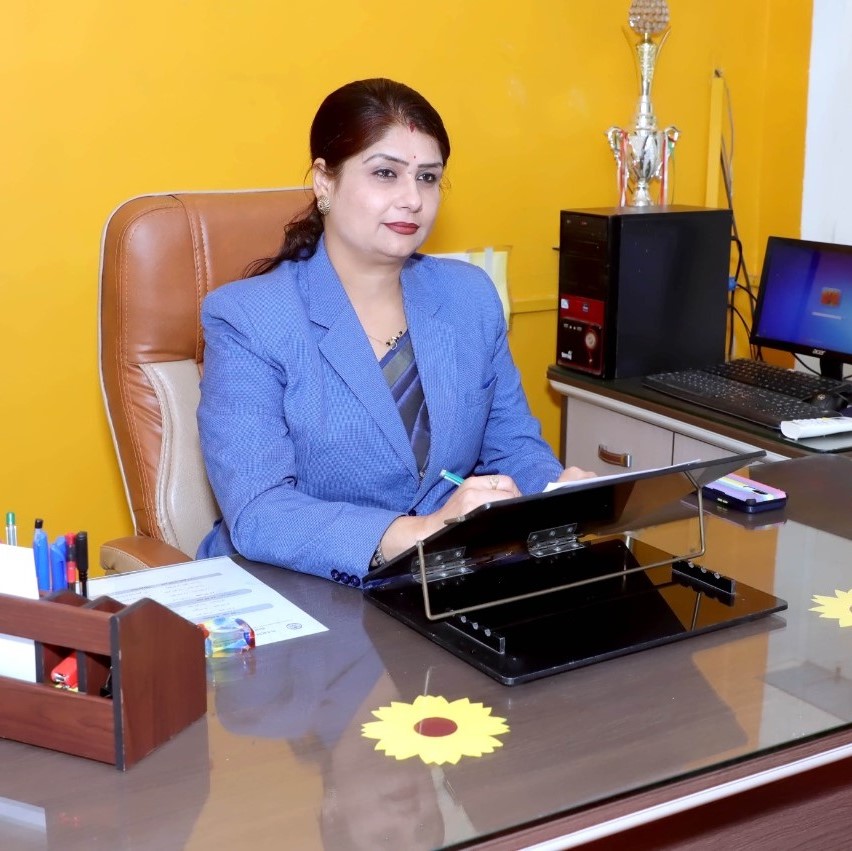 Dr. VARSHA SHIJU
Principal